Group Speaking
Shun is a leader called upon by leaders to speak, encourage, and develop tomorrow's visionaries. Whether you are hosting events for current or future business owners and entrepreneurs, youth groups, female leadership seminars, real estate conferences, or AirBnB coaching and guidance, Shun is engaging, motivating, and inspiring. She commands the room, drawing all attention to her as she takes away doubt and encourages her audience to go out and be their best selves through actionable tasks.
Shun Henry shows that she is a product of her own teaching. Her testimony of how she overcame adversity, never accepting "no" as a deterrent to accomplishing her goals, and creating a path of her own have all been documented in her book When The Bank Says No! AirBnB Hosting Without Owning the Property and discussed during her self-interviewed episode, Solopreneur, of her podcast Shun Henry's BECOMING.
Shun Henry's energy is so electrifying when engaging her audience that those under the sound of her voice are motivated to break out of their mental bondage and walk in their greatness.
One-on-One Coaching & Consulting
Shun Henry understands the need for personalized, one-on-one coaching and mentorship. Her success has been due to the addition of the personal guidance of mentors and subject matter professionals throughout all aspects of her career and its growth. Shun has provided a service where her coaching clients can book her time in customizable hour increments to help them reach their goals from conception to realization. As a coach and mentor, she is passionate about helping others accomplish their dreams and bring success into their lives.
Shun offers a 30 minute complimentary AirBnB consulting session with the purchase of her book When The Bank Says No! AirBnB Hosting Without Owning the Property.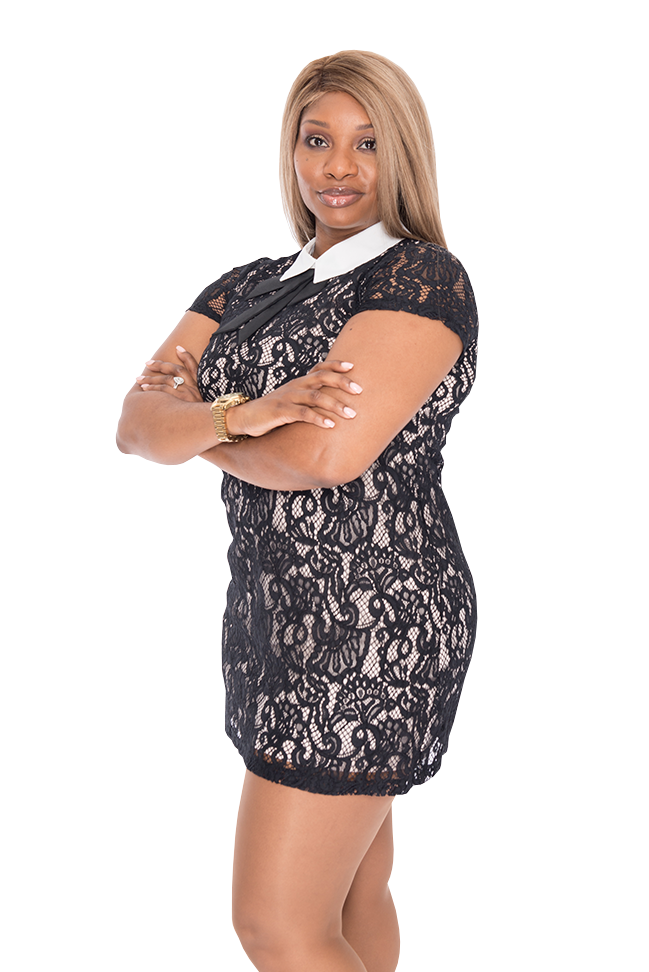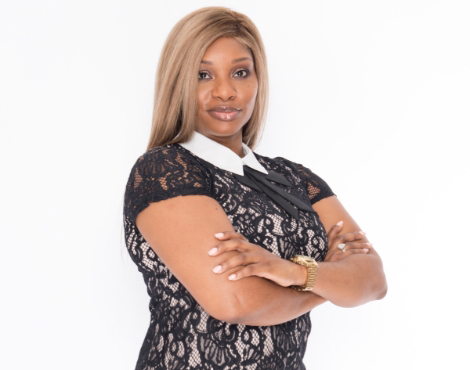 Sign Up For One On One Coaching
Book time with Shun in customizable hour increments. Learn from conception of hosting your AirBnB property to managing your property.
When The Bank Says No!
Read how one woman took a banks rejection for financing and turned it into a lucrative AirBnB Business, without owning the property. Shun shares her step by step process from picking her niche to furniture purchases. All which led her to achieving super host status in her first 30 days of hosting with AirBnB. Learn how she made almost $20,000 in less that seven months while still maintaining her full-time job.
My interview with Shun Henry on Shun Henry's Becoming, has been the most engaging public conversation I have had about the band Black History to date. It was really like talking to and old friend. Shun, please keep shining the light on Black business owners and may that same light shine upon you too.
Shun McGhee @thebandbh
Shun, I just got your book in the mail and I love your story. I love how you showed step by step how you can accomplish becoming an Airbnb host. I am hoping to start as well. I pray that you continue to find much success. God bless😍
Tabatha @dumplin2526
After reading this book, not only do I feel like I know her a lot better but I RESPECT her even more AND want to learn more from her!
Ingrid @sazon_gritzs_payerzs_ingrid
Shun Henry is a woman of action. She's doing wonderful work in connecting entrepreneurs to the community and promoting Black businesses. She's got an inquisitive mind and a warm soul. She will be a woman of great impact now and for years to come…
Evan Cleaver @evancleaver
My conversation with Shun was incredible. She asked great questions and the interview flowed smoothly. She is passionate about what she does and it comes across clearly in her interviews. Her podcast is an excellent platform to showcase her natural abilities and to allow others to voice what they are passionate about as well! I would recommend Shun Henry for any speaking engagement, interview, MC duties or to cultivate a conversation between other business owners! Kudos to you Shun! Please keep up the great work that you are doing!
Dani Benson @just_1danib
Was a guest on Shun Henry's Becoming Podcast and what an amazing experience! It was so refreshing to have such a laid back conversation with a fellow entrepreneur. The podcast is all about business owners sharing knowledge from their entrepreneurial journey so the vibe is "business casual." On top of that, the way Shun has structured her podcast with a pre-screened questionnaire allowed for the energy of the conversation to flow effortlessly. Overall again great experience. Thanks so much Shun!
Tiana Allen @tianatheteacher
When I tell you my weekend was extremely blessed. I met this beautiful lady, Shun Henry, author of the book When The Bank Says No! Please if you haven't already order your copy! I have goals for myself and I understand that I cannot reach them unless I further educate myself by purchasing literature from those who have ALREADY DONE IT.
@ray_tko_lee
I have really enjoyed Shun's podcast, Shun Henry's Becoming. They are really good. Looking forward to receiving her book. Real good and awesome stuff she has going on.
Ikechukwu
I started reading this book the day that I received it. I'm halfway done! Fast and easy to read.
Tamara B
I really enjoyed this book, reading Shun's journey to achieving something she wanted when the odds was stacked against her shows all you have to do is believe in yourself and step out on faith. I will definitely apply tips from the book to my own journey.
Brittaney Moore
Shun you are the best! Thank you so much for your advice. I'm currently in the process of buying a house because of your book! I'm so motivated. It's a full two bedroom, basement with bathroom. I learned that from your podcast.
Kiauna Willis
I'm biased in my opinion of Shun Henry's Becoming podcast. Overall Shun did an awesome job hosting and keeping the conversation flowing.
Chester Smith @mobichefusa
Shun's book made me realize I'm overthinking some things. It has inspired me to keep going. It was some good info that made me say huuum. It's really amazing what you can do when you think the bank won't help. We have so many other resources.
Latonya Derricho
I find this book to be very interesting and informative. It also answered a lot of questions I had it the back of my head. My 75 year old mother also said she found it very informative and a great read.
Greg Wilburn
Shun Henry is laying a blueprint that is honest and comes with real information!
Sabrina Campbell
Her fortitude and desire to create the life she wants is equally matched by her ability to create that vision. She's both cerebral and smart and now with her transition beginning to truly trust the thoughts, she's been harboring.
Bryn Keith
Our stay was absolutely amazing and professional.  SWINC AirBnB Hosting is very detailed when providing for the needs of others.
Deundray
This was a great read! It was a well blended mixture between entertainment and information.
Roccean Williams
I had the pleasure of reading this book. The tenacity, the determination and, the will of this author are evident in this book. This is a must-read for individuals entertaining the idea generating an income through AirBNB, or other unconventional business ideas.
Kaymel Wilson @kaymelthebodymechanic
Shun's story is absolutely amazing!  I love her transparency and personality both in person and in this book as well.  This book is going to be so helpful for people not only looking to get into the AirBnB business, but for any entrepreneur looking to start a business.  The advice she gives, the attention to detail, and her drive are invaluable.  She has pushed through some tough times and still been able to make a great life for herself and her son. As we've read in her book, she's been destined for greatness her whole life and now she is ensuring that others can do just what she's done and be equally as successful if they put in the work. Thank you for the honor of reading your story.  I truly enjoyed it!
Maurika Flores
I got my book today and couldn't put it down!! Your book is the first book I've ever read through its entirety in one day. I loved it!! Thank you for sharing your experience and literally being an open book with your knowledge and breakthroughs. I hope to add this to my business portfolio here in Mississippi thanks to you.
Rod James
Book Shun